Galan Lithium Limited holds six projects totalling around 25,000 hectares in the best neighbourhood for lithium brines in the world.  The Hombre Muerto salar is in the world-renowned Lithium Triangle in South America.
Hombre Muerto, along with Atacama salar in Argentina, hosts the world's largest reserves of lithium with 60% of global annual production coming from these salars.
Galan Lithium Limited, through its wholly owned Argentinian subsidiary (Galan Exploraciones S.A.), owns the rights and rights to earn a 100% interest in various lithium brine projects located within the Hombre Muerto salar.
Project areas are: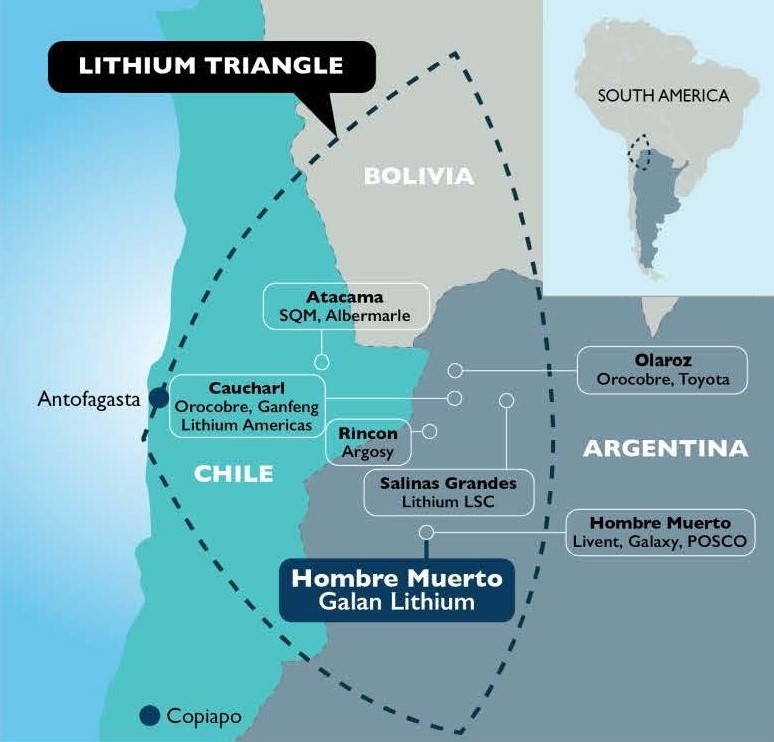 Candelas
Catalina
El Deceo
Pata Pila
Rana De Sal
Santa Barbara
Potential brine areas with the above areas conservatively comprise approx. 7,800 hectares.